The UK continues to be one of the most popular tourist destinations in the world. London, the vibrant and bustling heart of the country, draws in millions of tourists from all over the world each year. And while you definitely should spend some quality time in our incredible capital, don't miss out on the chance to explore everything else the UK has to offer.

Whether you want to head to up North to the home of the Beatles, check out smaller historic cities like Bath or Chester, take in the beauty of British countryside in the Lake District, Scottish Hebrides and Snowdonia or check out famous sites like Stonehenge and Hadrian's Wall, it's so easy to get out of London and spend some time in other parts of this wonderful country.

Here's our quick guide on how – The best ways to travel in the UK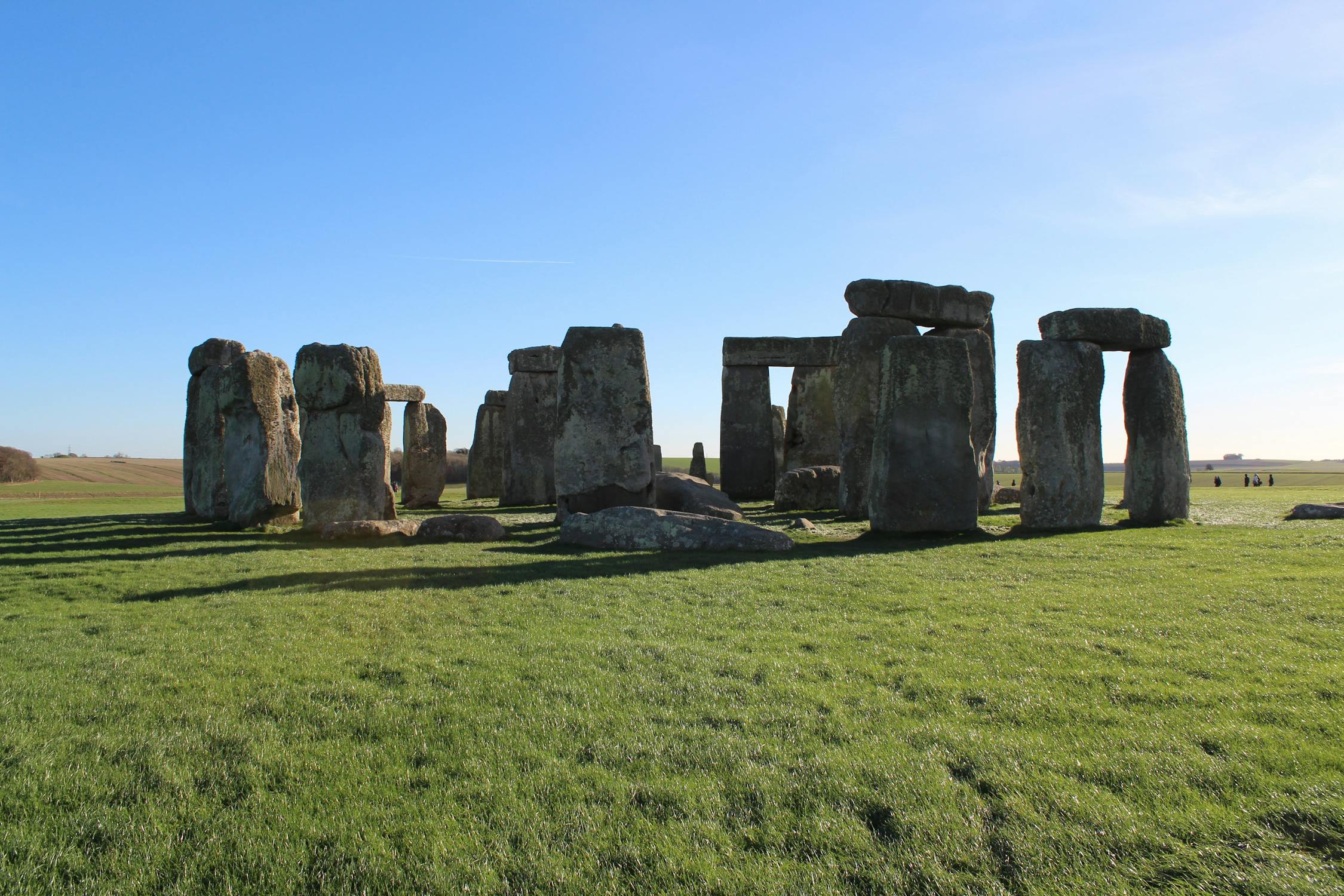 Bus and coach
The wheels on the bus go round and round… travelling by coach is a great option for travellers on a budget or those who are staying in Britain for a longer time. It's almost always cheaper than train tickets and you get to watch the beautiful hillsides roll past the windows.
Of course, we're a little biased, but we still think our coach tours are the best way to travel the UK. All our buses are modern and comfortable and even have onboard Wifi.

If we don't have the route you're looking for, take a look at National Express, who have loads of routes including smaller cities and more remote locations. Their low fare finder is a handy tool – and it could even be worth purchasing a Skimmer pass which gives you unlimited trips for 7, 14 or 28 days. Again, your tickets with National Express should be booked in advance to ensure you get a place on the bus.
Train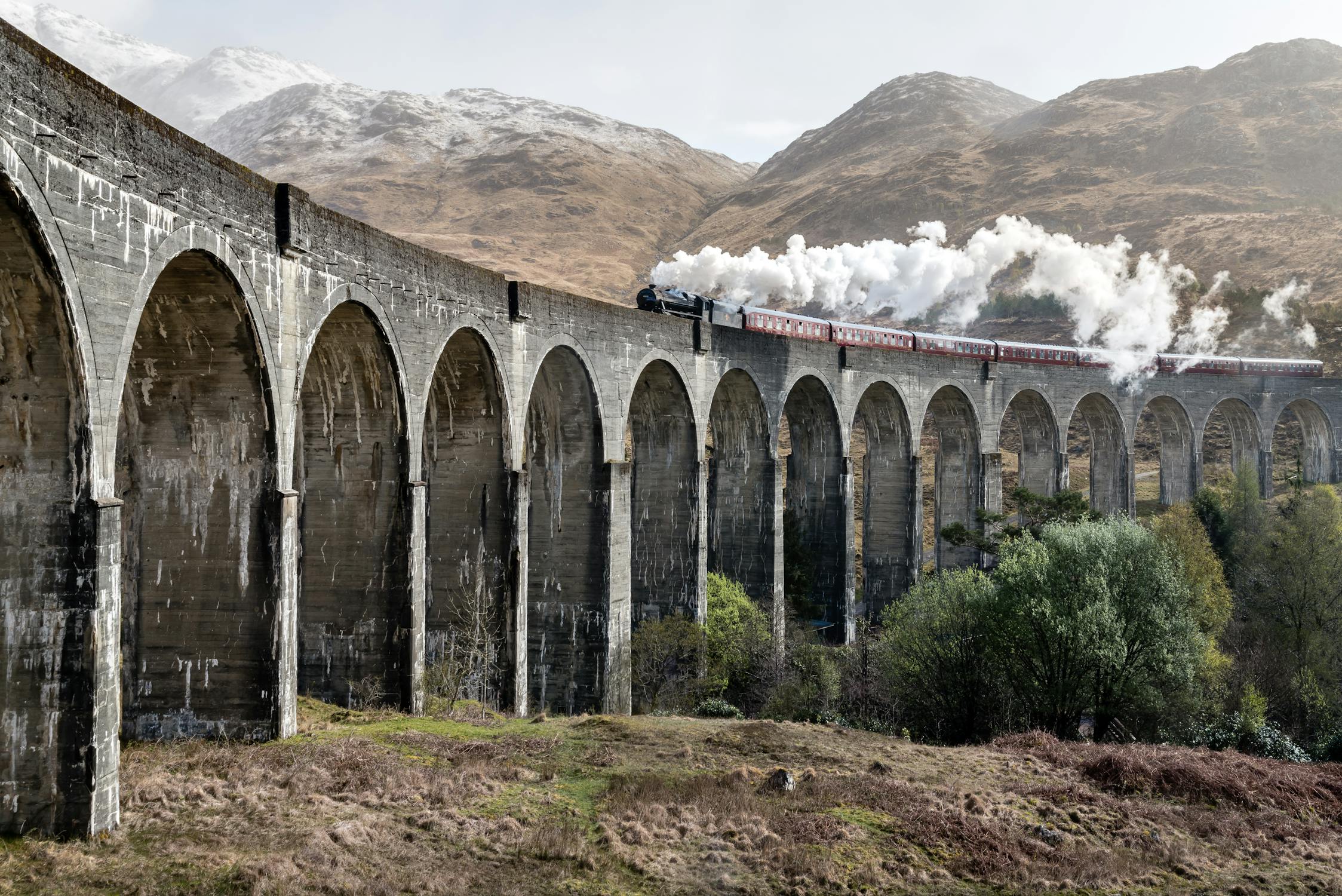 There's just something romantic about train travel, isn't there? And travelling by train in Britain is no different. It's scenic, relaxing, and relatively easy. Our rail network covers the whole country, serving over 2,500 stations and expanding rapidly. Services are generally reliable, though short delays do occur – and on the few days of the year we have snow or flooding, trains are sometimes cancelled.

Trains can be pricey, but they're so efficient. You could potentially leave London and be in Scotland in 4 hours or Wales in 3, allowing you to make the absolute most of your time here. You can purchase train tickets from most large travel agents or direct from a station, but we'd advise you to book online ahead of time. That way, you might spot some cheap advance tickets. National Rail Low Fare Finder is a great resource to find bargain tickets, as is the Split Ticketing website.

VisitBritain also offer the BritRail pass which gives international tourists unlimited travel through England, Wales and Scotland – which could save you lots of money if you're planning on using trains a lot, so make sure you check it out.
Rent a car

First things first, remember to drive on the left side of the road! A drive through British countryside is a lovely experience. With a car, you can visit small towns, remote woodlands and quaint villages that the country is famous for, without hassle. Everywhere in Britain is reasonably well connected by road – our motorway network gives access to all the major cities as well as small, rural villages.

To drive in Britain you'll need a current driving license, and sometimes an international driving permit depending on where you're from. It's easy to rent a car, but you guessed it – it can be expensive. You can rent a car through companies like Avis and Europcar, where you'll be able to pick it up direct from most airports and even some train terminals.

It's much better to pre-book your car before arriving here to save money – you can compare deals online at Kayak and Travel Supermarket. Whoever you book with, check the deal includes insurance cover and be aware that you'll need a credit card in order to place a deposit.

And last but not least, make sure you bring a good old map as well as your GPS – as beautiful as the countryside is, we don't want you getting lost when your phone runs out of battery!

It's settled – you absolutely must go further than London on your trip to Britain. Check out our range of Rail & Extended Tours – we've literally done all the planning for you, so all you need to think about is how much fun you're going to have!