We're finally shaking off the holds of winter, rays of warm sunshine are breaking through the clouds and our bobble hats have been thrust to the back of our wardrobes. It can only mean one thing – spring is finally here!
London bursts into life come spring and, as the warmer months set in, we can really take advantage of the amazing parks, world-class festivals, and sporting events that the city has to offer.
There really is heaps to keep you busy in the capital this month. But don't just take our word for it – here's what's on in London in April:
Isle of Dogs Exhibition
Where: The Store Studios, Temple
When: Until Sunday 8th April
Wes Anderson has just released his second stop-animation film, the Isle of Dogs (we've seen it, and it's fantastic) and this exhibition goes behind the scenes to show fans the original puppets and designs created by Wes himself.
There's even a life-size version of the Noodle-bar featured in the film with chef Akira Shimizu on hand to rustle up some Japanese ramen. And the best bit? It's free! We think a trip to the cinema to see the film followed by a trip to the Isle of Dogs exhibition would make for a great April day out in the capital.
Deptford Bites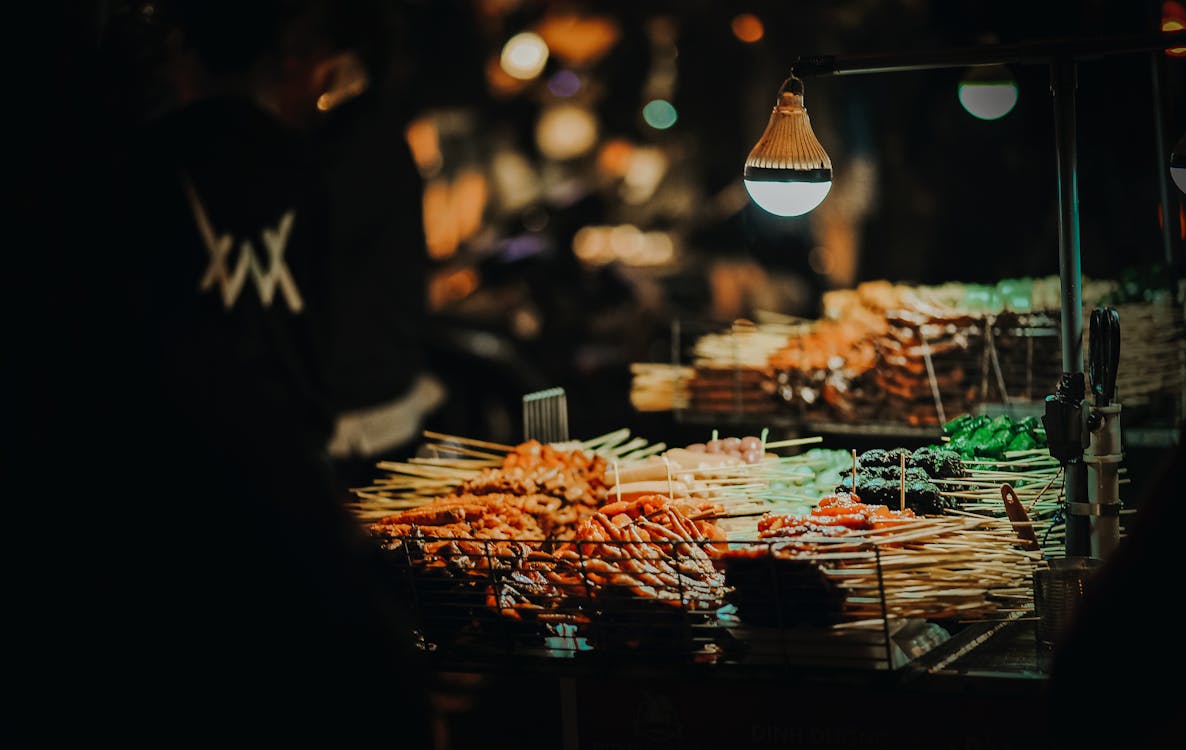 Where: Deptford Market Yard, Deptford
When: Launches on Saturday, April 7th and continues every Saturday of the month
Considering Deptford itself has proved quite a food destination over the past few years, the new weekly food and craft market is a welcome addition to the growing foodie scene in the area.
It will take place every Saturday between 10am and 4pm, but the launch day is especially worth a visit. There'll be live music, workshops, and the Guardian's very own restaurant critic, Grace Dent, leading a series of interesting talks. And, of course, there'll be plenty of sizzling street food, fresh farm food and tasty bakes, too.
London Games Festival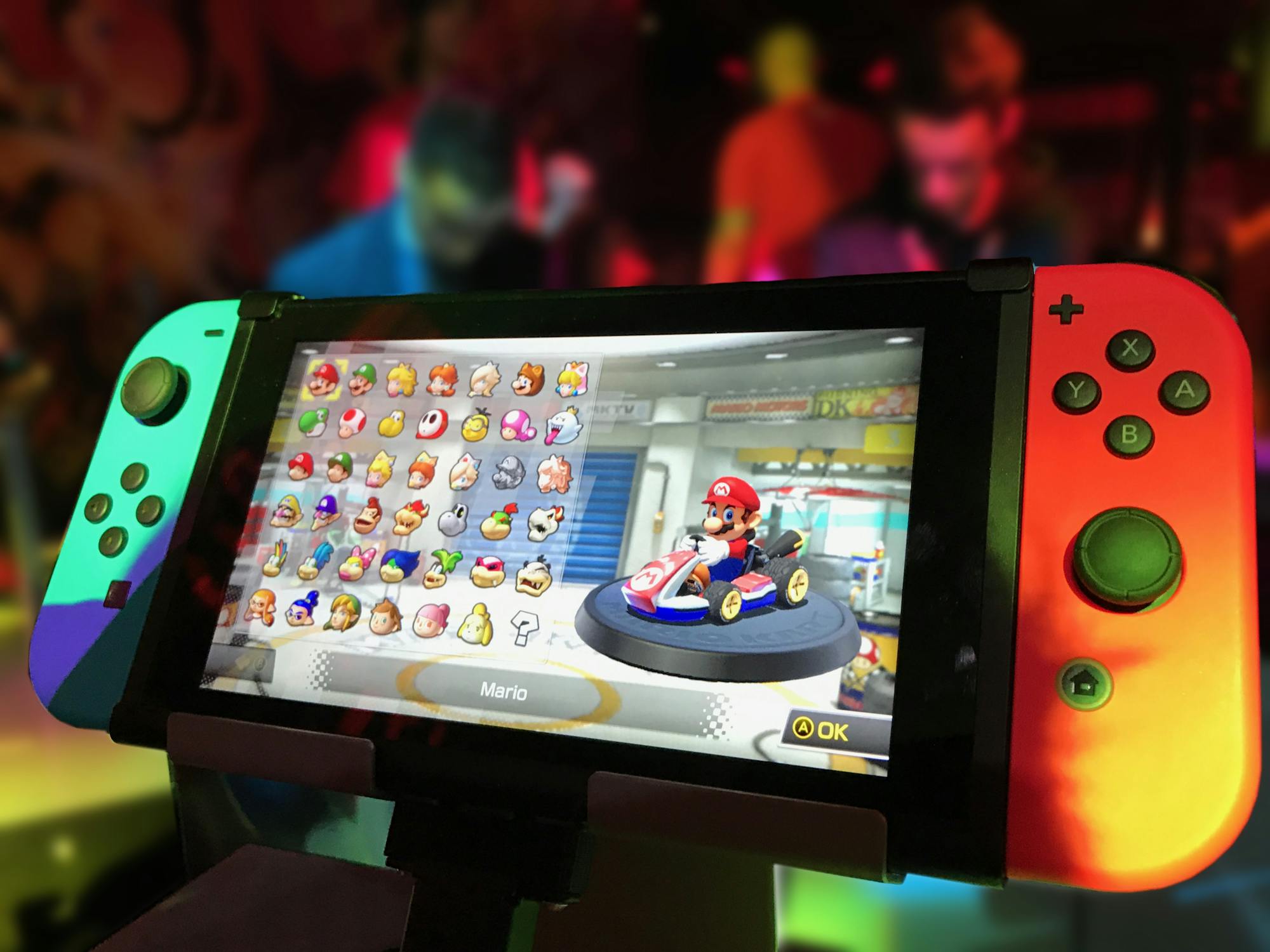 Where: Various London venues – click here for details.
When: 5th – 15th April
The city will turn into a playground for this ten-day festival dotted around London. There will be interactive events and talks discussing the rapidly changing culture of modern gaming, as well as a series of fringe events and an exciting large-scale video gaming fair at Tobacco Dock.
But what we're most excited about is the Games Character Parade on April 14th, where hundreds of games icons will take to London's streets. We're not even gamers, but we'll be keeping an eye out for Mario!
Underbelly Festival
Where: South Bank
When: 6th April – 30th September
Head down to South Bank from early April and you'll find a kaleidoscope of circus, cabaret, music and comedy. Underbelly Festival runs through the spring/summer season and its 10th year is set to be better than ever.
You'll find a huge garden which is free to hang out in (it's a great spot to chill out on a sunny afternoon), with riverside street food vendors, music and bars – but you'll have to buy a ticket if you want to go to one of the shows. The good news is that they're great value – from £10 to £20 – and there are some incredible acts and comedians lined up. check out the line-up of shows here.
Virgin Money London Marathon
Where: The streets of London
When: 22 April 2018
One of the UK's most famous events, the London Marathon, takes place this month. More than 40,000 people run the 26.2 mile marathon, raising money for charities or just running for the personal achievement. You'll see many run in fancy dress. Last year we saw a London bus, superheroes and a zoo's worth of animals jog past! There's always a handful of celebrities, too – we've seen the likes of Jenson Button and Gordon Ramsay in previous years.
Whether you're actually taking part or just cheering everyone one from the sidelines, it's an amazing day with an atmosphere like no other – make sure you head down on the 22nd.
Feast of St George
Where: Trafalgar Square
When: 21st April
Celebrate England's national day, St George's Day, in style at the Feast of St George. Enjoy some classic British tea and cake and wave around the English flag in the iconic Trafalgar Square.
There'll be stalls selling traditional English food and treats, art workshops, stilt workshops, as well as traditional and contemporary live music, including a 25-piece brass band. The event is free – just sit back, relax and experience some real English patriotism!
So, now you know what's on in April, the real question is, what's not on in April? It's a jam-packed month with top-class events and something to suit just about everyone. Are you planning a spring trip to the capital? Head to our Top London Attractions page for more ideas on how to make the most out of your visit.