When CBC was screenwriting the Tudors, they certainly didn't have to worry about coming up with a racy plot. History itself is rife with stories of sex, violence, betrayal, broken hearts, fear, and deceit in the court of Henry VIII. It's true to say there was never a dull moment with this notorious 16th-century royal, who never seemed happy with his women.
And, of course, to provide the perfect setting for this dynastic drama, it's essential to choose appropriate regal architecture to help tell the extraordinary tale.
If you're a big fan of the show, you'll know that much of the action takes place in Kingston's stunning Hampton Court Palace. This beautiful building was the home of the Kings and Queens of England since the time of Henry VIII. Surprisingly, though, very few scenes were actually filmed on location at Hampton Court. Instead, the makers of the series chose to use some smart camera trickery, along with setting locations in Ireland. The country's beautiful stately homes, historic castles, and romantic landscapes truly bring the Tudor drama to life.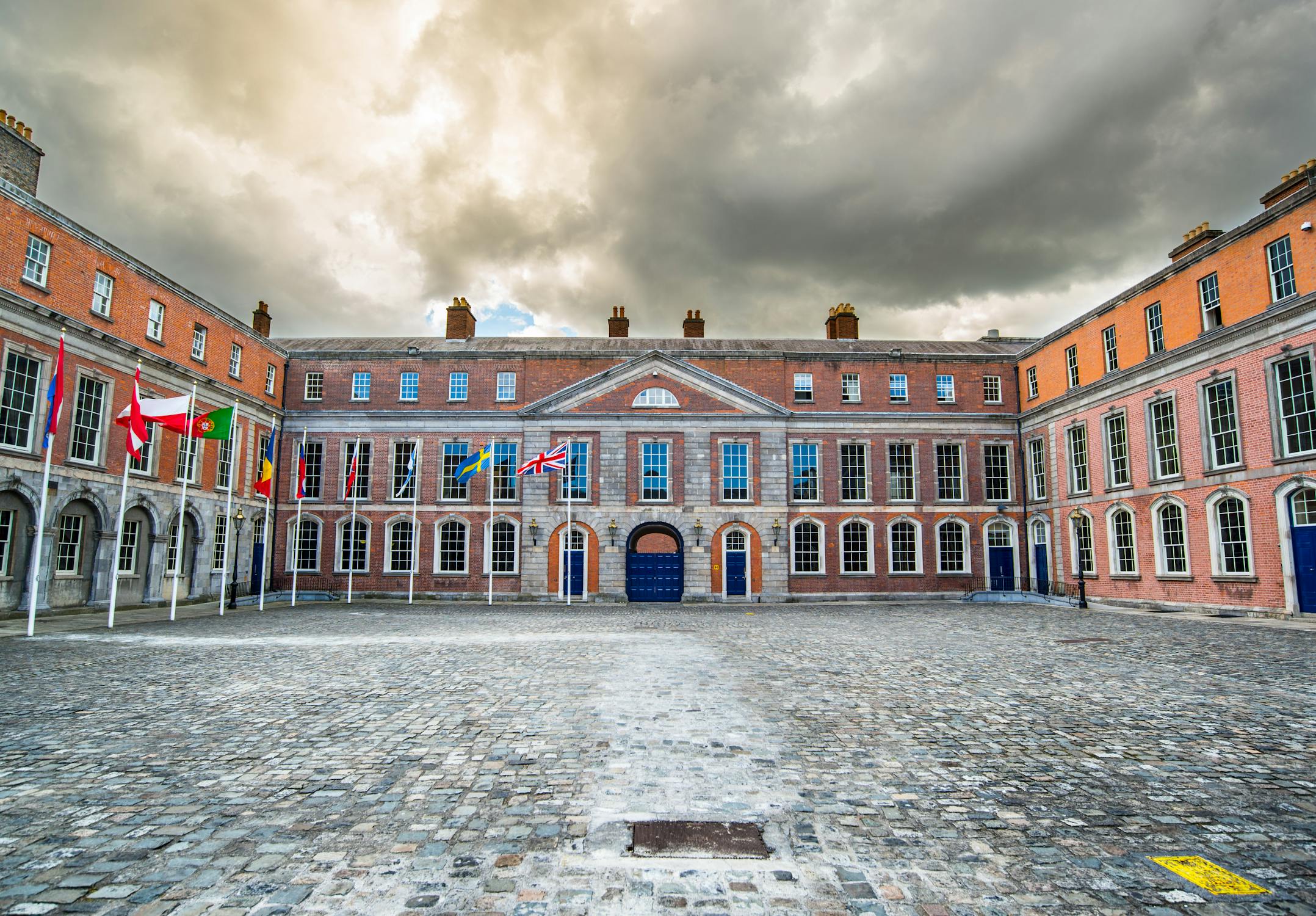 Ardmore Studios, Wicklow
Although Ireland is brimming with scenic landscapes and impressive architecture, the crew of this historic drama felt there were only a handful of truly Tudor-esque buildings in the country. Thankfully, the Ardmore Studios in Wicklow, which is Ireland's only four-wall studio, solved this issue entirely.
The combination of a large-scale set of intricately detailed Tudor buildings along with easy access to a beautiful array of scenic film locations proved a clear winner – allowing the crew to achieve a fantastic Tudor aesthetic. Locations from CBC's The Tudors

Killruddery House, Wicklow
This magnificent mansion and the 800-acre estate have been home to the Brabazon Family, otherwise known as the Earls of Meath, since 1618. It's been used as a filming location for multiple films and TV shows, including Far and Away, Angela's Ashes, Camelot, and, of course, The Tudors. Its uniqueness comes from its extensive early formal gardens, still in the original style, which was largely laid out in the 17th century.
And Killruddery isn't just a great film location. Within easy reach from Dublin, it's a real hidden tourist gem. Visitors can take leisurely walks through the renowned gardens, enjoy the traditional tea room, and experience an informative guided tour of this fantastic historic house and all its secrets. It's open from 9:00 to 18:00 from May to September.
Dublin Castle, Dublin
Dublin Castle is the real heart of historic Ireland and is currently a major governmental complex. Thanks to its impressive and surviving medieval architecture, central courtyard and grand rooms, it was chosen to represent the Vatican City in the series.
Built between 1208 and 1220, it features 13th-century record towers and state apartments which were once the residence of English viceroys. The beautiful fortress has taken centre stage in Irish politics for over 800 years, dating all the way back to the Normans.
Visitors come from around the world to visit Dublin and its historic castle. The castle is open to visitors from Monday to Saturday, 9:45-17:45. There's a self-guided tour option for the State Apartments, a free app with an audio guide to help you explore, and a selection of guides around the Viking Excavation and Chapel Royal to learn about the castle's magical treasures and intriguing political history.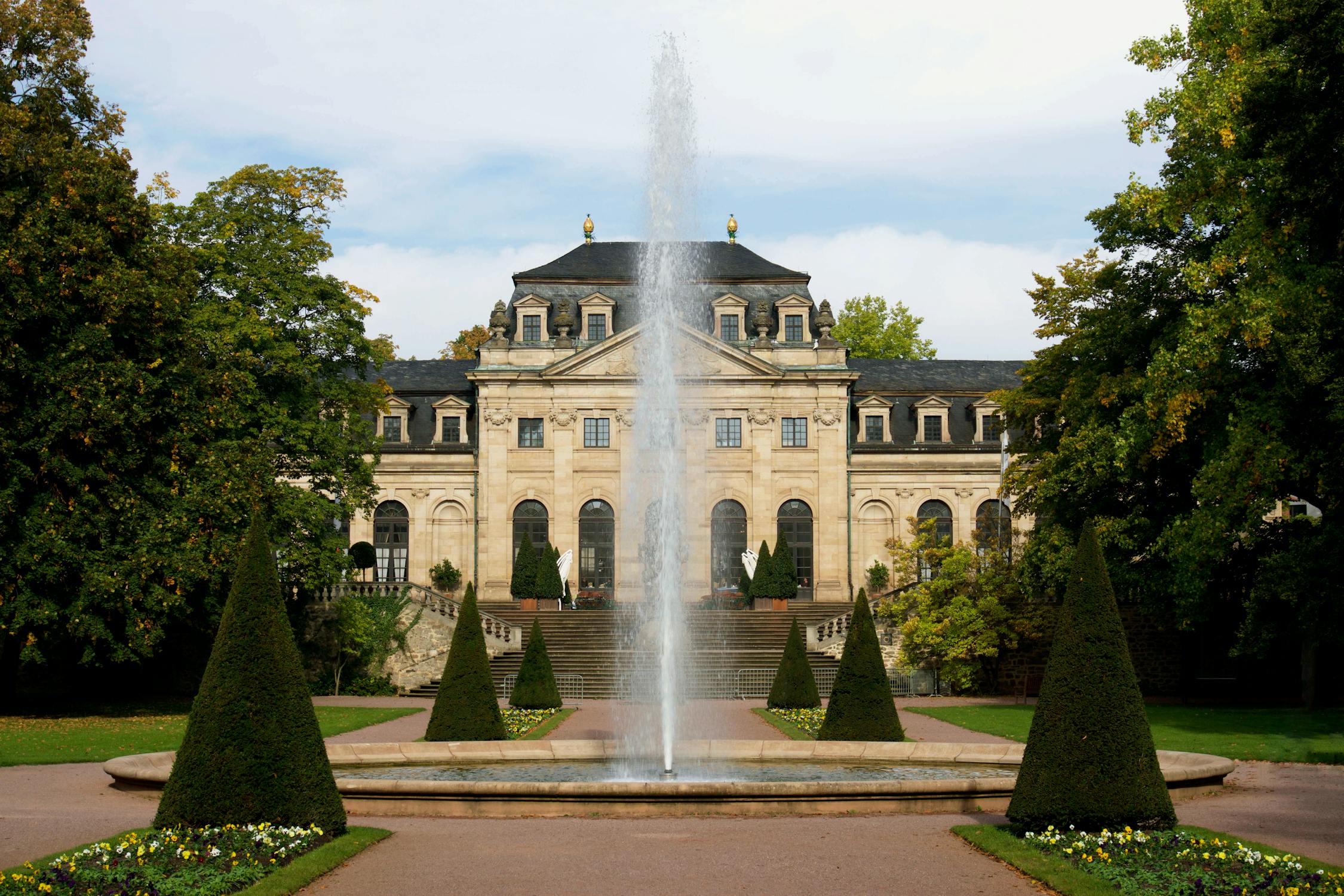 Powerscourt Estate, Enniskerry
This grand estate with stunning views of the surrounding mountainous landscapes was chosen as the location for one of The Tudor's most heartbreaking scenes – when Anne Boleyn begs with all her heart for mercy with baby Elizabeth in her arms.
The estate was completed by 1300 and was owned by Le Poer (Power) family (hence its name), and is renowned for its magnificent gardens, which are home to an 18-hole championship golf course and the highest waterfall in Ireland, all surrounded by the beauty of the Wicklow mountains.
Powerscourt has been voted as No.3 of the top gardens in the world by National Geographic and one of the top 10 houses by Lonely Planet – so don't miss out on a visit if you're in the area. Tickets are 10 euros and the estate is open all year round from 9:30-17:30.
Kilmainham Jail, Dublin
Dublin's Kilmainham Jail (or Gaol) is a former prison built in 1796, which has held some of the most famous military and political leaders in the world. It's the biggest unoccupied jail in Ireland and was a prominent filming location in The Tudors. The dramatic and forbidding cells were an ideal representation of the turbulent Tudor times. After all, if you weren't in favour of the king, you'd end up in a dungeon, or worse – off with your head! It's now a museum run by the Irish Government, which is open all year round. You can visit the jail by guided tour only – but be warned, this eerie jail isn't for the faint-hearted!
If you'd like to visit the real locations that the Kings of Queens of old once walked, take a look at our Historic Royal Palaces tour.