For a relatively small island, the UK's music scene is thriving and continues to be one of the biggest influencers in the worldwide industry. From the legendary Bowie and iconic Queen to modern-day superstars like Adele, we could say music is one of our greatest assets.
And can you guess where those 3 superstars came from? You got it – London. Along with the likes of Led Zeppelin, the Rolling Stones, Amy Winehouse and Coldplay, the country's capital has produced some of the most legendary artists of all time.
It's no surprise then, that London is home to a spectacular array of iconic live music venues. From huge arenas for our biggest stars to quirky smaller venues to hear rising talent, you're guaranteed great musical entertainment in this city. Here's our guide to the best gigs and festivals London this summer: London's best gigs 2018

Gigs you can't miss
We've only included gigs with remaining tickets for this section, but some are almost sold out – so grab them quickly if you're interested!
The Rolling Stones with James Bay
Tuesday, 19th June, Twickenham Stadium
Continuing on from their sold-out European tour last year, Mick Jagger and the gang are back on their home turf this month for their 'STONES – NO FILTER' tour. We feel like The Rolling Stones are one of those bands you just have to see – and with the incredible James Bay as supporting act, you'd be mad to miss out on this one.
Kaiser Chiefs
Friday, 14th June, Royal Hospital Chelsea
The "I Predict a Riot" stars have promised their London show to be one of their biggest and best gigs of the year. Kaiser Chiefs first burst onto the music scene in 2005 and have remained a UK favourite ever since.
Liam Gallagher
Friday, 29th June, Finsbury Park
Rock icon Liam Gallagher is bringing his band to London later this month. Expect an attitude-filled performance full of songs from his debut solo album 'As You Were'. Acclaimed grunge band Wolf Alice will be joining him along with 6 other groups – could it be the best rock show of the summer?
Queens of the Stone Age
Saturday, 30th June, Finsbury Park
It seems Finsbury Park isn't getting much of a break this summer. Just a day after Liam's gig, Queens of the Stone Age are set to play a special performance at the park. They've got a reputation as one of the best live bands of the last two decades, and the support line-up is just incredible – Iggy Pop, The Hives and Run The Jewels – can't beat that!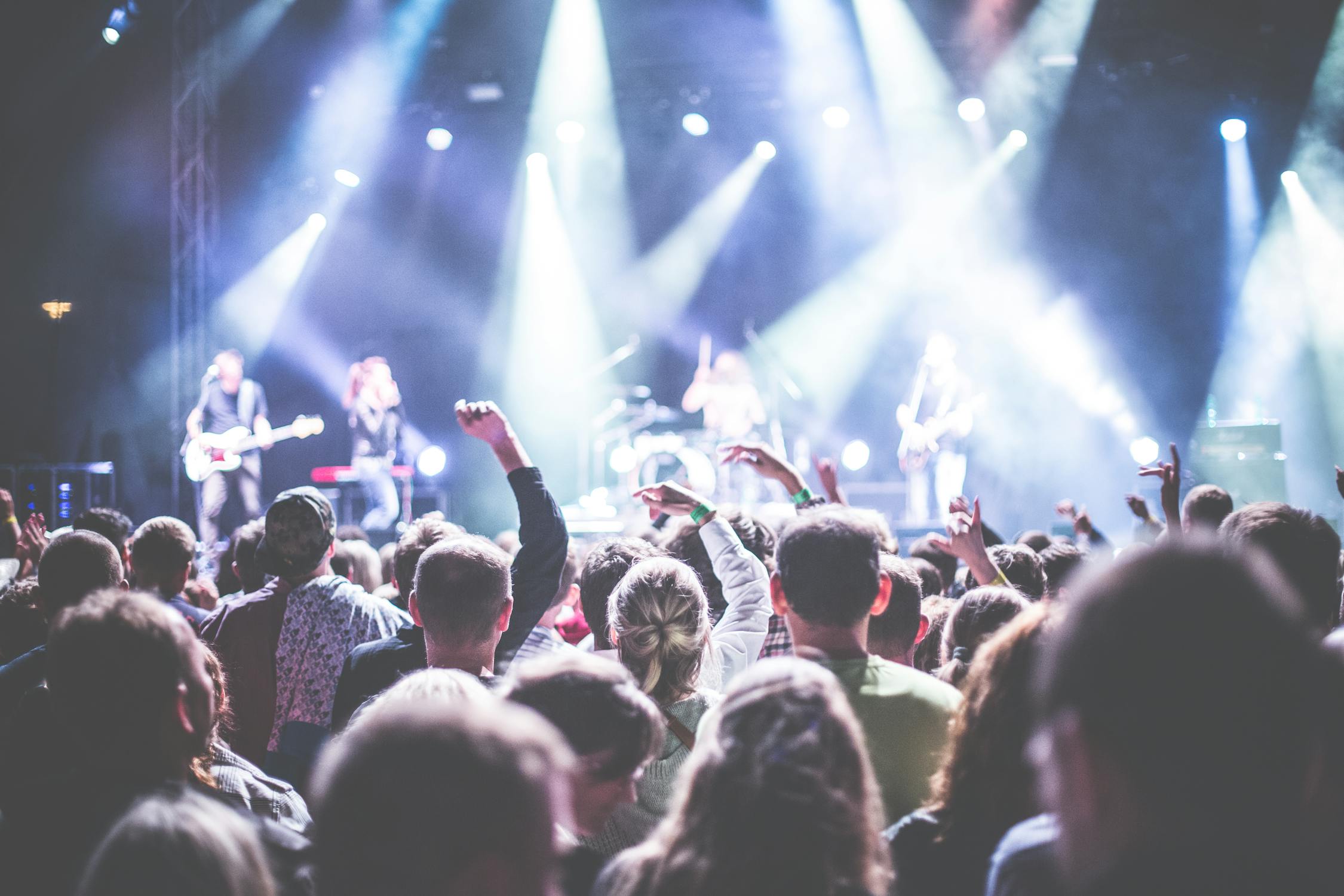 It's festival season!
Here's our pick of the best summer festivals in the capital – at least, the ones that aren't sold out yet (again, make sure you get your tickets quick!).
Hampton Court Palace Festival
5th – 23rd June, Hampton Court Palace
This is the poshest you can get at a festival – VIP tickets include a three-course dinner and champagne reception! Set around a beautiful stately home, 2018's series of outdoor gigs include Lionel Richie, Paloma Faith, Jools Holland, The Beach Boys and Tom Jones, ending with fireworks and a performance from the spectacular Royal Philharmonic Concert Orchestra.
Somerset House Summer Series
5th – 15th July, Somerset House
Set in a stunning central London location, Somerset House Summer Series brings a set of 11 outdoor concerts with talented emerging artists and one major artist performing each day. This year's lineup includes De La Soul, Metronomy, MGMT, Jorja Smith, to name a few.
Lovebox
13th – 14th July, Gunnersbury Park
Lovebox has got to be one of the hip-hop highlights of London's summer. The line-up this year is incredible, spanning from house and techno through to hip-hop and R&B. There're loads more than music on offer too, including a Roller Disco, a vintage fair, and body painting. The amazing Childish Gambino and N*E*R*D are headlining this year – R&B fans, rejoice!
Kaleidoscopic Festival
Tuesday, July 24th, Alexandra Palace
This family-friendly festival promises a 'world where music, performance, theatre and comedy embrace in a collision of beautiful noise, brilliant ideas and brazen colour' – need we say more? Expect music from the likes of GhostPoet, Mystery Jets, The Go! Team and Mark Watson.
South West Four Festival
Saturday, 25th August, Clapham Common
If dance music is more your thing, South West Four is the London festival for you. Attracting superstar DJs from all over the world, the bank holiday music explosion boasts a mix of house, EDM, electro, techno and trance. Some of the line-up is still to be announced, but we think Armin Van Buuren, Dizzee Rascal and Chase & Status is probably enough to convince you already.
Are you a music addict looking to take in all of London's musical history and culture during your visit to the capital? Check out our London Rock Tour where you can explore six decades of London's monumental rock 'n' roll landmarks, including the Abbey Road zebra-crossing and homes of some of the most legendary British rock stars.